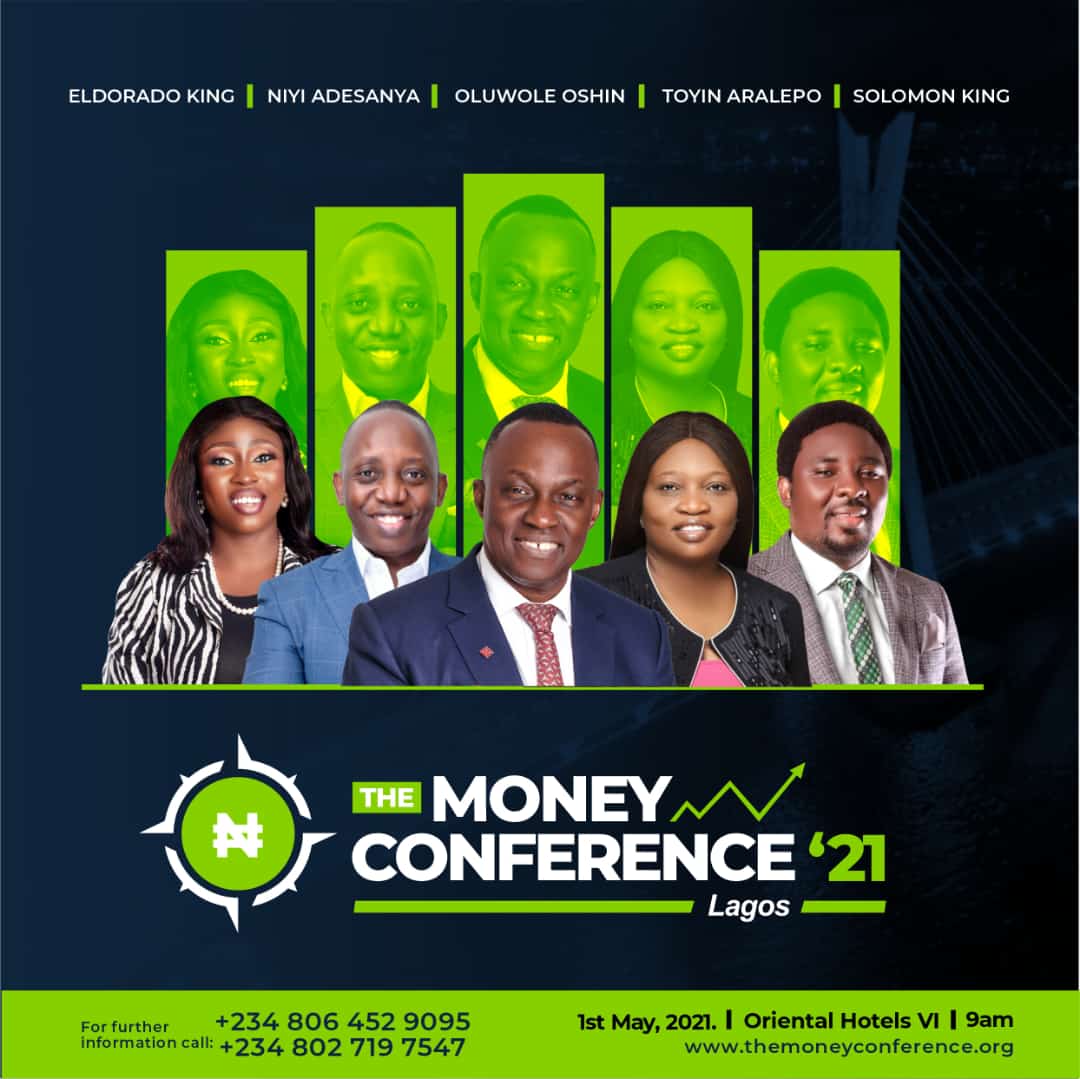 Nigeria's leading Investment company, Brass and Books Capital Group, is set to hold the 2020 edition of its annual financial and investment literacy event, The Money Conference.
Hosted annually since 2019, the conference seeks to provide usable knowledge and resources that would empower participants, to make better personal and corporate financial decisions in an age of economic uncertainties.
This year's edition includes Keynote Addresses, Panel Discussions & Opportunity Spotlights showcasing up-to-date information and strategies on personal financial management, profitable alternative investments opportunities & income shielding strategies.
According to the convener and CEO of Brass & Books Capital Group (a private finance company with holding interests in over 10 subsidiaries across different industries), Solomon King, The Money Conference Lagos 2021 is an event that has the potential of changing the fortunes of many of the attendees for good.
Speakers at this conference would include the Founder & Group CEO of Custodian Investments Plc, Mr. Oluwole Oshin, Solomon King, Niyi Adesanya, Eldorado King, and Toyin Aralepo.