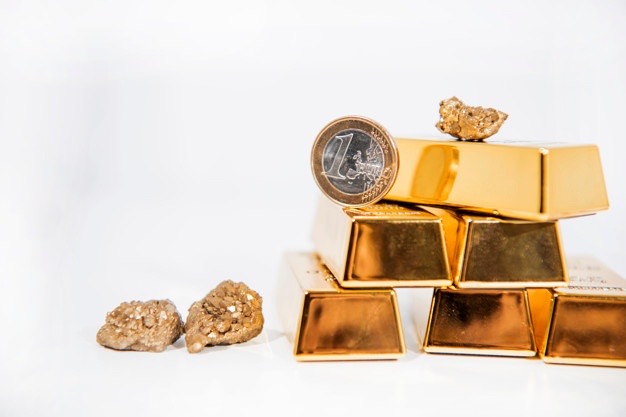 At about 10.05 am Nigerian time on Tuesday, November 10, Gold futures were up 1.69% at $1885.60.
The yellow metal rallied above 1% at the second trading session of the week after falling more than 5% yesterday. Investors and gold traders are going long amid the fall of the U.S dollar and signs in its recent price action showing it's in an oversold condition.
At about 10.05 am Nigerian time Gold futures were up 1.69% at $1885.60.
Sequel to Tuesday trading session, high price swing was prevailing at the yellow metal market on reports that Pfizer's COVID-19 vaccine had a 90% efficacy, leading investors to quit the safe-haven metal for stocks, sending gold prices down hard.
Stephen Innes, Chief Global Market Strategist at Axi, in an explanatory note to Nairametrics, spoke on the present fundamentals disrupting the precious metal market,
"Macro liquidation was the unanimous flow in gold's $100 pullback and it explains the frantic price action. Massive stops in cascading fashion got triggered below $1940, and also the psychological $1900 level.
"As has been the case in prior sell-offs, gold begins to flow into stronger hands at the $1850 level, and it seems like the market could be basing.
"The medium-term macro picture remains supportive, given both fiscal and monetary stimulus will be required to kick start the economy, while emerging from the second wave pandemic.
"But gold will continue to take its cues from the dollar and real rates, while keeping an eye on the equities rally."
This means
Gold volatility spiked with spot collapsing earlier in the day and buyers have emerged across the curve, with particular emphasis on the front dates.