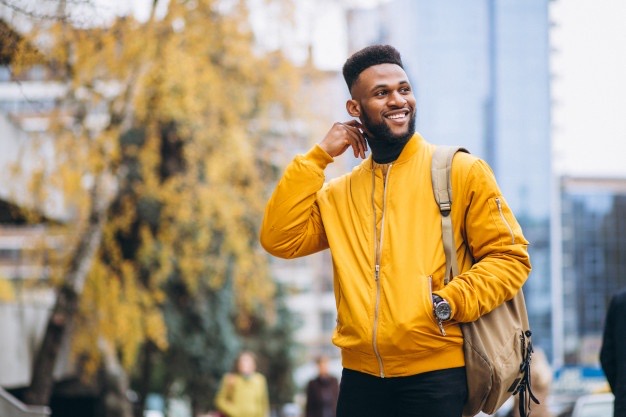 There are key reasons why you need to start planning for retirement, even as a student.
They include:
Retirement feels like a big word, as we have the popular notion that you can only start planning retirement when you get a well-paying job or when it is fully secured like that of the civil servants (but is their job actually fully secured? topic for another day). Retirement is that time where you choose to leave the workforce behind permanently. The legal retirement age in Nigeria is 60, but it was recently reviewed and increased to 65 years for the teachers.
Retirement phase is the most important out of all life events because it reveals your level of financial independence. The main reason why anyone should start planning for retirement as early as you begin gaining income is to secure and achieve financial freedom, and you can plan to accomplish that as a student.
As a student, either working or not, your first income is your 'pocket money'. The reason why your pocket money is your income is solely that it buys you your comfort as a student even if it doesn't always give you luxury. Every person has a picture of how they want their life to be because no one wants to work forever, hence, here are some reasons why you need to start planning for retirement, even as a student.
You get to spend your late years in your way
The way you spend your retirement depends on the weight of your account. If you dream of spending your retirement in luxury, it is essential that you start saving and getting involved with investment opportunities.
To plan for your kids
The least burden you'd want your children to have when they are independent is you. You don't want to be a liability or a burden to your children. Then they also start having financial difficulties because they have to bear your financial responsibilities alongside their own.
It is advisable that you start working towards your retirement as early as you can and when you are single.
Post-retirement work pressure
It's saddening to see older people working menial jobs so that they can survive, but what can they do? They have to survive. This often happens to people who are unprepared for retirement, hence they have to keep working to fulfil the needs of their family.
The chances of working hard to generate enough income at an old age is very low, hence you should try as much as possible to start saving and investing early.
As a student, when you are planning for retirement through savings or investment, be conscious of the amount you have per month. That will go a long way in determining how much you get to save and invest, definitely after you have ruled out your fixed expenses and also miscellaneous.
Then you can now decide which investment opportunity or saving style you would like to adopt. More so, you don't have to save up all from the remaining money.
With small investments, there are high risks involved, so carefully consider the risk investment pose, and you can always choose a medium length durational investment plan.
Checking the do's and don'ts of the investment and saving plan that you selected is very important before you venture into it. Finally, get counselling from experts who can advise and assess your decisions.
In conclusion, understand clearly that to plan for retirement adequately, you will need to factor out somethings like; how much you want/need at retirement? For how long will you need the retirement money? What is your retirement goal? How much you will have to contribute annually to achieve and surpass your goal?