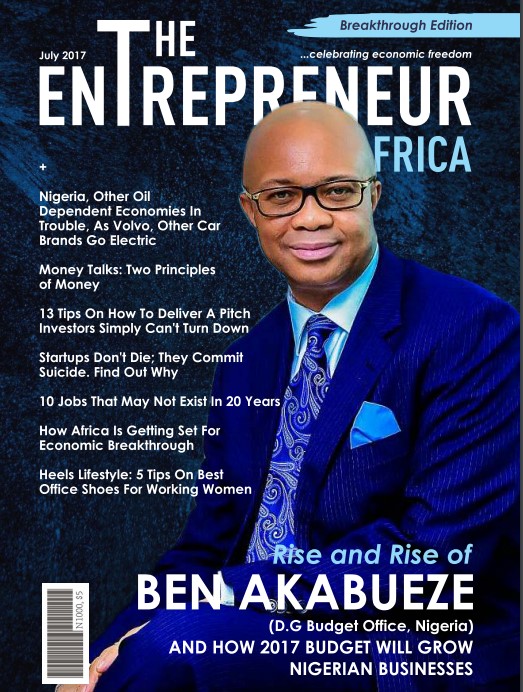 The Entrepreneur Africa Magazine (T.E.A.M) is a magazine focused on African businesses and the people behind them.
Since 2017, we have featured hundreds of notable African/Africa-related entrepreneurs,
business people, and celebrities across several editions. Click on the link below to download the digital copy of any of our previous editions for free: www.theentrepreneurafrica.com. This Startup version is geared towards giving more small business owners a chance to be celebrated, as much as their better-accomplished counterparts. It's strictly a digital copy and will be downloaded by thousands of readers across more than 30 countries in Africa and at least 4 other continents.
WHAT WE WANT TO DO FOR YOU:
Having observed the amount of work you've put into growing your brand so far, we have chosen to celebrate you and promote your brand by featuring you in the startup version of The Entrepreneur Africa Magazine. This feature will help boost the brand value of your business, as well as upgrade your personal brand while positioning you and your business for wider visibility, engagement, and patronage.

Please note that a feature on this magazine also earns you simultaneous features on our social media pages (IG: @the_entrepreneur_africa) and blogs.
So, why not take advantage of this great opportunity and give your business that massive boost and visibility that our Magazine offers? Send an advert feature request to editor@theentrepreneurafrica.com or call Dominic on +2348039306054
See some covers of previous editions below: