The Executive Director of the Dangote Group,  Halima Aliko-Dangote, has urged millennials in Nigeria and across Africa to diversify from service-oriented enterprises to manufacturing and agriculture in a bid to fast-track the development of the continent and create better life for its nationals.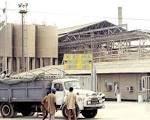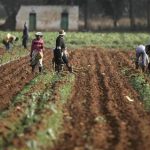 She said that the economic realities around the world had shown that the way to go was agriculture and that the youths must take the lead.
Addressing the 58th Conference of the Nigerian Bar Association in Abuja recently, Dangote said African countries had groped in the dark for too long, saying, "It is high time the millennials stood up to be counted as the future of the continent."
In her paper titled "Roles of Millennials in Transition and Institution Building," the Dangote Group executive director explained that the youth had the potential to turn around the fortune of the African continent.
She said, "Millennials are young ones born between 1980 and the mid-2000s, who account for 27 per cent of the global population of about two billion people and sub-Saharan Africa alone is home to 13 per cent  of the entire millennial population, ranking second to Asia.
"Available statistics have also revealed that by 2025, 75 per cent of the global workforce will be millennials; large enough to influence consumer spending patterns and change consumer business models and impact the global economy. Most members of this generation are at the beginning of their careers and so will be an important engine for economic growth in the decades to come," she said.
Source: Punch Newspaper of 31st August 2018.