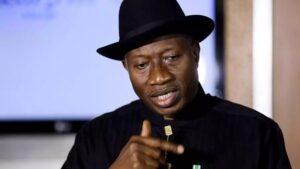 Nigeria's former President Goodluck Jonathan has called for a return to democratic rule following a military coup in Myanmar, Igbere TV reports.
The country's military seized power after detaining Counsellor Aung San Suu Kyi and other democratically elected leaders.
In a tweet on Monday, Mr Jonathan urged the military to release the counsellor and return the country to democratic rule.
"I call for the unconditional release of Myanmar's democratically elected leader, Aung San Suu Kyi.
"I stand in solidarity with democracy all over the world, and call for a return to constitutional order in Myanmar," he said.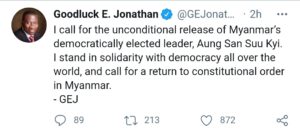 Meanwhile, the top army commander has declared a one-year state of emergency.
The move follows a landslide win by Ms Suu Kyi's party in an election the army claims was marred by fraud.
Suu Kyi, in a letter written in preparation for her impending detention, urged her supporters to "not accept this" and "protest against the coup".
The military has already announced replacements for a number of ministers.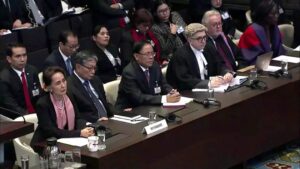 A 25-year-old resident, who pleaded anonymity, told the BBC: "Waking up to learn your world has been completely turned upside down overnight was not a new feeling, but a feeling that I thought that we had moved on from, and one that I never thought we'd be forced to feel again."