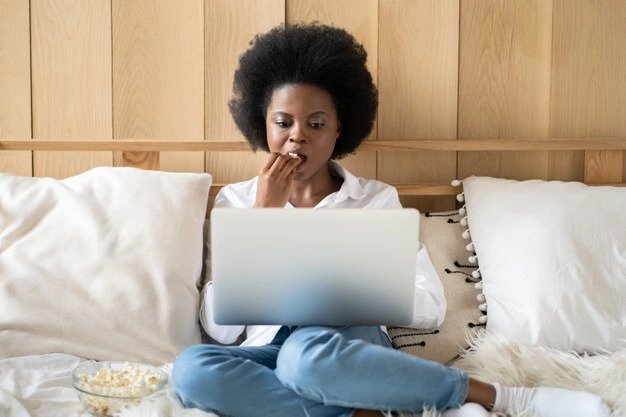 Get ready for Small Business Saturday and the busy holiday shopping season
From the corner store to the local diner to a trendy online boutique, it's unique small businesses that help their local communities stay vibrant. Small business owners understand this, which is why reaching new customers and promoting their business on Small Business Saturday® is so important.
Happening on November 28th, Small Business Saturday is a holiday shopping tradition and part of a nationwide Shop Small® Movement dedicated to uniting communities and supporting all kinds of small businesses.
Small businesses have been tested this year like never before, and this holiday season presents an entirely new set of challenges. Preparing for Small Business Saturday and the rest of the holiday shopping season may look a little different this year, but there are practical approaches small businesses can take to end this year – and start the next – on the right foot.
Get your business prepared for Small Business Saturday, and beyond, by using these tips:
Tip # 1: Communicate to your community that you will be participating in Small Business Saturday
If you want to attract customers to Shop Small, they need to know you're participating in Small Business Saturday. Let the community know by reaching out to local reporters, using social media, hanging signs in your storefront, and informing them on the benefits of shopping small. To gain more traction, use the hashtags #SmallBizSat and #ShopSmall.
Tip # 2: Create a safe – and exceptional – in-store experience
Shopping small should be a pleasant experience for customers, especially in comparison to large retail stores. The in-store shopping experience in 2020 is certainly different than in years past – social distancing and capacity limitations might cause some extra queuing, and you may have adopted new policies to keep your staff and customers safe. Creating a special and safe in-store experience for those who choose to do their shopping in person this year is especially important.
First, publicize ahead of time what customers can expect when they shop with you, so they know you're creating a safe and enjoyable environment. Clearly communicate on your social media platforms and website if and how customers can pre-order goods online, what your pickup and in-store shopping policies are, and how best to reach you with additional questions.
With enough bandwidth, businesses can offer guests free WiFi without any disruptions to internal networks or business operations. This satisfies customer connectivity needs and creates positive experiences that will keep shoppers coming back long after Small Business Saturday. If you've recently extended your business activity outdoors, consider extending your WiFi as well in order to keep customers engaged while browsing or dining. You could even put special offers on your WiFi splash page or introduce gamification with QR codes that can be scanned to lead to discounts.
Tip # 3: Run Small Business Saturday specials/promotions
Offering one-day promotions gives a special feel to Small Business Saturday. If your customers know they can get a discount or a value-added service, they'll be more likely to patronize your business that day. It's a great way to bring in new customers and make your existing customers feel good about getting a deal.
Tip # 4: Offer online-only specials
Especially this year, not everyone will be able to go into their local small businesses, but that doesn't mean they can't Shop Small. Offering online specials is a great way to capitalize on customers who want to support local businesses without actually visiting them. As fewer people are likely to be shopping in stores on Small Business Saturday this year, it makes sense to offer your most attractive deals on Small Business Saturday itself, but also stretch special offers across the shopping season.
Tip # 5: Encourage shoppers to share that they are shopping small
Word of mouth is one of the best ways to get new customers to find out about small businesses. Offer a giveaway or exclusive discount to a customer who checks in on Facebook, shares a picture of a product, or leaves a review online. When a friend or family member makes a recommendation, it is much more likely to trigger a purchase – so get everyone to share, share, share.
Tip # 6: Run a contest or giveaway on social media
Social media is one of the most powerful marketing tools small businesses have in their arsenal, and giveaways can be a surefire way to grow following and increase engagement. Encourage followers to, tag friends in comments, or share posts for a chance to win a product or gift card. For an added boost, partner with one or two other small businesses in your area – spreading that message out to all of their followers as well helps amplify your brand. When you pick a winner, make a splash – do the drawing on Small Business Saturday, for example, and feature the winner on a new post.