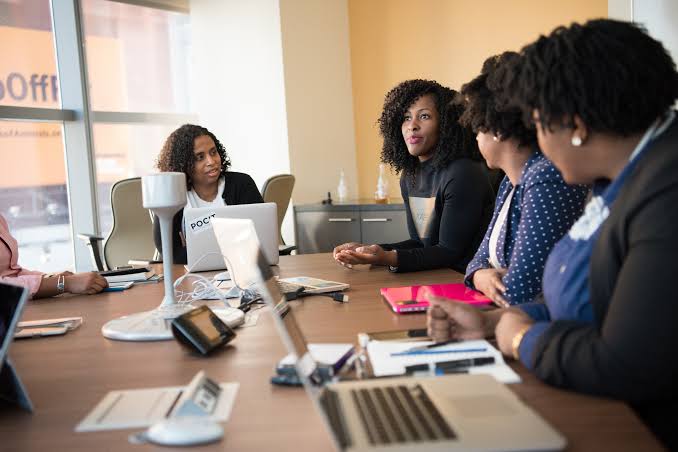 It is safe to say that the impact of financial technology on Africa's financial sector as well as other key sectors has been nothing short of phenomenal. Why is there so much attention on Africa's fintech industry?
Consider these reasons. Owing to its status as a driver of growth in Africa, fintech is a viable option to traditional banking in urban and rural communities.
Also, it creates an enabling environment that cracks open the financial sector's value chain and promotes efficiency gains.
In addition, fintech startups/companies across Africa are boosting financial inclusion and accelerating innovation and productivity in other sectors, including SMEs,  and the agriculture sector among others.
Going by all these, it's not surprising that the funding landscape is heavily tilted towards the fintech industry. According to Briter Bridges Africa's investment report of 2020,  fintech maintains more than a fair share of total funding at 31%.
While Africa's fintech founders are predominantly male, it's heartening to see women breaking barriers in this ongoing revolution. No doubt you're curious to find out just who these women are.
Well, we've curated a short list of women who are blazing the trail, as it were, within Africa's fintech industry.
Fara Ashiru Jituboh, a Nigerian-born and US-based entrepreneur had always yearned to make an impact in her home country. With a background in Computer Science at North Carolina Agricultural and Technical State University, she has gained a wealth of experience working with multiple Fortune 500 companies.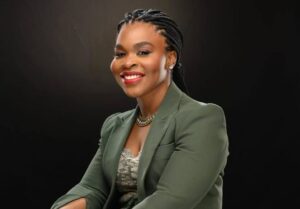 When asked how she conceived the idea for Okra, she revealed that upon her return to Nigeria in 2019, she noticed the infrastructure gaps in Nigeria's fintech space were all causing the same issues and needed to be addressed.
This need led her to her Co-Founder David Peterside who also shared similar goals.
Launched in January 2020, Okra offers transparency between organizations and users in the lending, personal and corporate finance, as well as real estate sectors.
At three 3 months old, the company had closed a US$1 million pre-seed funding round from TLcom Capital, boosting its effort in building the infrastructure for Africa's next wave of fintech innovation. The growth and progress of Okra bear testament to the hard work of the founding team.
Jituboh said, "If I'm not coding, I feel guilty like I'm not doing my work. But if I'm coding, I can feel like there are some high-level things I should be dealing with. You need to find balance."
From her words, one can certainly agree that women, especially those in Africa's fintech industry, are not shy to get elbow deep in hard work, especially that which some believe is most suited to the masculine gender.
Chilufya Mutale is an accomplished entrepreneur with over 10 years of experience in the financial services sector consulting fintech start-ups to success and as in-house CxO. She specializes in human-centered product development, risk-based pricing model designs, and implementing programs supporting customer financial literacy.
Having co-founded PremierCredit, a Zambian micro-lending platform in 2019, Mutale is on the track to achieve her aim of empowering Zambian entrepreneurs and small-scale traders especially women.
Recently, the fintech startup raised USD$650,000 in funding from Enygma Ventures to help it expand and enable it to offer increased access to funding, thereby enhancing its clients' ability to grow thriving businesses.
Mutale is dedicated to helping clients to pinpoint their highest-value opportunities, surmount their most pressing challenges, and help scale their businesses. Aside from the services she offers, she selflessly gives her time to mentor and coach entrepreneurs and start-up teams.
This remarkable young woman has garnered numerous accolades as well as a long list of achievements. From being on the list of 2020 Bloomberg50, Vogue's 12 Women leaders who changed the world for the better in 2020, to Okay Africa 100 women of 2020 amongst others, she's certainly become a formidable force in Africa's fintech industry.
Having studied Computer Engineering and graduating First-Class, this enterprising young woman went on to launch two companies- pushcv.com and PiggyVest- five years out of the university.
Established in 2016, PiggyVest was borne out of a desire to help individuals and businesses manage their finances effectively and with ease. The fintech company has grown such that it ranks among the top 15 fintech companies in Nigeria.
Today, Eweniyi is a successful entrepreneur, budding investor, and social activist, having co-founded the Feminist Coalition, a non-profit organization dedicated to increasing the representation and socio-economic empowerment of women across Nigerian society.
Is it any wonder Eweniyi has been aptly described as a high achiever? I don't think so! No doubt being a member of a family of professors and academics contributed to her tireless, but admirable efforts to attain what she believes in.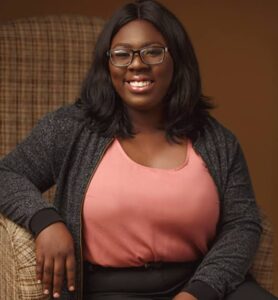 In 2018, Meghan McCormick co-launched OZÉ, a Ghana-based fintech startup that helps SMEs to record their daily activities ranging from expenses to sales. The startup then combines these data to offer insights useful for recommendations.
Also the co-founder of Dare to Innovate, McCormick is well on her way to end unemployment in West Africa through investments in the entrepreneurial ecosystem. Recounting the rationale behind OZÉ, she intimated the pivotal role her first-hand experience in a rural community in Guinea had on her decision.
McCormick is a seasoned entrepreneur whose years of selfless service as a Peace Corps Volunteer have given her both insights and an opportunity to address the needs of struggling small business owners.
Based on that, she said, "I began hunting for a tool that could make it easy for entrepreneurs to keep digital records and use that data to break down silos, improve decision making, and facilitate access to capital"
Clearly, her desire to make an impact coupled with her passion for designing solutions that offer value as well as solve a real need is the force behind OZÉ.
In 2018, Yvonne Johnson co-founded Indicina, an innovative fintech startup that leverages technologies enabling its clients to make informed decisions during loan application and underwriting processes. In September 2020, the fintech startup closed funding of $150,000 from Itanna.
Johnson has been described as a strategic thinker who has demonstrated a keen ability to influence change by deploying innovative solutions. No doubt her vast experience and skills continue to contribute to the growth of Indicina.
Note that these are by no means the entire women leading Africa's fintech industry. Rather, they've been spotlighted, albeit briefly, to showcase the phenomenal efforts of African women in the ecosystem.