The Merge between Access and Diamond bank that was announced a few days ago has obviously got some people worried as to whether they'll keep their jobs or not. Even family and friends are concerned about the fate of their people who are a staff of Diamond Bank. While some see a positive side to this merger, others are wondering where they'll go from here.
Here'a message from Bunmi Jembola (Sales Trainer and Consultant) to everyone who has found themselves in this situation
"As Diamond Bank begins their merger with Access if you work in Diamond you should know by now that somehow you're an endangered species. Don't start fasting and praying to retain your job, start planning your own exit. You can't control the former but you can get a fair deal with the later. The best way to do that is take a business training. 90% of bankers have never done anything asides banking and you need more than banking to thrive outside of banking. I have been there before. And I got a better deal because I planned my own exit. I'd like to help few who may be looking to transition to business".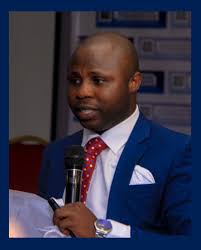 Bunmi Jembola is Nigeria's leading sales trainer and consultant helping Nigeria's leading brands to improve their sales outcome. To discuss how we can help you make more sales email: sales@salesruby.com. You can also check for training solutions for your team members at www.salesruby.com