Nigerian fintech startup, Cowrywise, raises $3m pre-series A funding led by Quona Capital.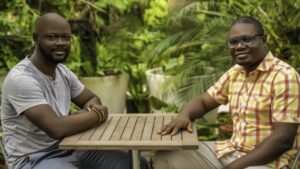 Nigerian wealth management startup, Cowrywise, has announced that it has raised $3 million pre-series A funding.
The round was led by Washington DC-based Quona Capital, with participation from Sahil Lavingia, Tsadik Foundation, and a syndicate of local and diaspora based Nigerian angels.
Cowrywise says it will use the funds to expand its product offerings to more asset classes, support the onboarding of more fund managers in Nigeria and across the globe, and deepen its investment management infrastructure.
"Our vision is to build a full-fledged wealth management solution, covering financial planning, savings and investments. This funding takes us a step closer to that," says Razaq Ahmed, Cowrywise's
Co-founders, Razaq Ahmed and Edward Popoola launched Cowrywise in 2017, to give Nigerians access to a range of goal-oriented savings and investment products. This was possibly in response to a traditional banking sector that leaves a lot to be desired.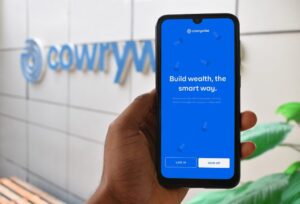 Ahmed explains that while Nigerian millennials may have high digital connection levels, they lack access to high-quality savings and investment products. He claims these products are critical given the myriads of services like rent or cars that require a full upfront payment.
The Cowrywise platform is designed to solve this problem through a combination of free wealth advisory and consumer education, paired with savings and investment offerings that can advance financial inclusion."
With 19 different mutual funds available through its platform, the company says it uses algorithms to tailor investments options to the customer's needs. Nigerians can start saving and investing with as little as ₦100 ($0.25).
The CEO touts the platform's inclusiveness, maintaining that it caters to different demographics, including sharia-compliant offerings.
"We have only onboarded 20% of mutual funds in Nigeria on Cowrywise. Our immediate focus is to onboard the other 80% and make the entire mutual fund industry easily accessible to more retail investors in Nigeria," says Ahmed.
Some of its mutual fund partners are United Capital Asset Management, Meristem Wealth Management, Afrinvest Wealth Management, ARM Investment Managers and Lotus Capital.
Remarkably, Ahmed says the platform has moved from 2,000 in 2018 to 220,000 users as at now.
In June 2018, Cowrywise closed an Angel round of $50,000 led by Microtraction. In August 2018, it raised a $120,000 seed round from Y Combinator and another seed round from Kairos by December of the same year.
It received undisclosed funding from K-50 Ventures in April 2019, before receiving an $80,000 grant from UK-DFID backed accelerator, Catalyst Fund. A first for a Nigerian startup.
The Quona led investment brings Cowrywise's total funding amount anywhere from $3.3 million to $3.5 million since its 2017 launch.
Recall that it led the $14 million series A round for Kenyan eCommerce Startup, Sokowatch in February 2020.
The company has also significantly invested in South African startups like Lulalend, Yoco, ZOONA, and ALLLIFE.
Interestingly, Cowrywise will be the first Nigerian startup in Quona Capital's Africa portfolio. Johan Bosini, partner at Quona Capital, has this to say about the investment.
Cowrywise's unique approach to wealth management and financial planning through an accessible mobile platform increases financial resilience for Nigerians in a way that we believe can have a positive impact in the long-term. We are excited to support this team and make our first Nigerian investment in Cowrywise."