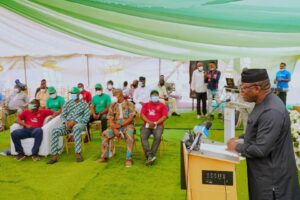 It was my pleasure to inaugurate Farm Konnect's multipurpose Egbeja snail village – capable of producing 2 million snails and exporting slime. We are poised to commission many more agribusinesses this year in our continued strive to make agriculture the nerve-center of our industrial agenda.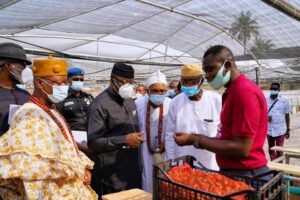 Noteworthy to see the commitment of N5 billion to produce elite specie and african giant on over 5 hectares of land with opportunities to export the Elite specie and extracted slime. Jumpstarting Ekiti State's place to the front as a snail and slime exporter in Africa.
Pleased to report more than $100m in agribusinesses investment in 2 years leveraging on our critical supporting infrastructure investments for such attraction. The RAAMP, agrocargo airport and farm access initiatives will further improve our farm-to-market Agric virtuous cycle.