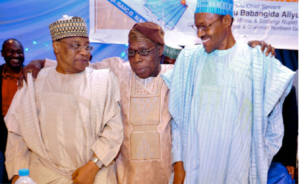 Nigeria wants to sell  or lease some non-oil assets to fund the 2021 budget. This should not be surprising as I noted that by 2025, Nigeria will sell some university campuses to fund its bloated budgets.
The federal government has confirmed it plans to sell off some non-oil assets of the Federation to fund the 2021 budget. Finance Minister, Zainab Ahmed, made this known to stakeholders in a budget presentation made in Abuja this week.
The document of the presentation, titled, 'Public Presentation of 2021 FGN Approved Budget – Breakdown and Highlights' dated Jan. 12 was obtained by Premium Times.
Government's recent move to borrow funds from unclaimed dividends and dormant bank accounts also underscores its search for sources to borrow from. Ms. Ahmed said that the government is targeting about N850 billion from unclaimed dividends and dormant bank deposits.

Government's plan to sell and lease assets comes at a time when its habit of borrowing to fund the budget has been repeatedly condemned.
The document said the government intends to fund the budget by selling and concessioning government-owned properties and non-oil assets.
Although the document does not specify the assets the government is considering to sell, Premium Times report noted an earlier event indicating some of the assets.
The fact is this: Nigeria is a poorly run entity and I am not saying this because I have better ideas. I am simply reporting a statement of facts. When the cost of your capital is 60% of your revenue, your future as an entity is not certain.
Nigeria can sell everything, collect pension funds, borrow dividend funds, pick dormant bank balances, tax remittance, etc, but the outlook will not change until it reforms its economic architecture. We have no incentives for intra-competition across state lines and we do not reward hard work in the ways we compensate states. So, at the end, everyone is doing siddon-look with no inventiveness.
People, it is a big yard sale – and everything is discounted.