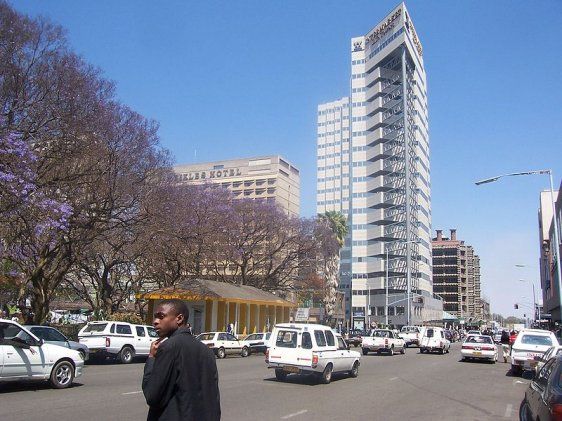 Multiple business experts have hit out at the looming prospect of a second national lockdown in Zimbabwe, saying the potential damage "is immense".
On Saturday evening, Vice President Constantino Chiwenga imposed stricter lockdown measures ordering the closure of pubs, restaurants, hairdressers, gyms, and all non-essential retailers across the country for 30 days.
Under the new measures, only essential services will remain open with supermarkets being allowed to operate only between 8 am and 3 pm. Tourist facilities and national parks will also operate as before subject to the usual health precautions.
According to expert interviews conducted by NewZimbabwe.com Business, ex-president at the Zimbabwe National Chamber of Commerce (ZNCC), Devine Ndlhukula said while Covid-19 is a reality, the measures will leave companies on dire-straits.
"The measures will have a negative impact on business because they are being implemented without adequate consultations. Operating hours of between 8 am and 3 pm are very short. Apart from that, some workers commute to and from distant places which will be difficult to leave home and return between 6 am to 6 pm," she said.
Ndlhukula bemoaned businesses had to endure fixed costs during the first lockdown introduced in March last year, and have been slapped with second measures just at the time when recovery from the first wave of losses was beginning to be witnessed.
Economist Prosper Chitambara said the impact on businesses' new restrictions would be "very adverse," urging authorities to reconsider their decision urgently.
"Businesses must be allowed to continue operating under new normal Covid-19 measures while clear social protection measures to cushion the vulnerable groups are put in place. Risky areas which can spread the virus like bars should have been targeted. The informal sector which employs the majority in the country will be hardest hit," he said.
Chitambara also noted that the 30-day lockdown period was long and suggested that at least 14 days, which is normally the pandemic's gestation period could be enough.