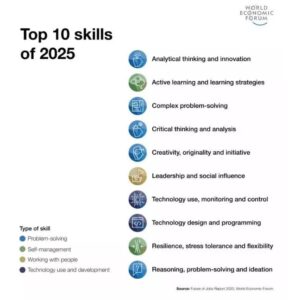 Jobberman's unique positioning means the company has a bird's eye view of some pertinent issues that affect the country's employable population.
As the number one job recruiter in the country, Jobberman finds itself at the eye of the whirlpool that is Nigeria's unemployment challenge.
As the number one job recruiter in the country, Jobberman finds itself at the eye of the whirlpool that is Nigeria's unemployment challenge.
Unemployment in Nigeria is a well-documented and multifaceted issue. Stories like the 2014 stampede in the Abuja National Stadium have come to define the unemployment story in the country. That single incident took 16 lives as 500,000+ people scrambled to apply for 4500 government jobs.
While there have not been incidents with similar casualty figures, unemployment numbers have gotten significantly worse since then. According to the Nigerian Bureau of Statistics (NBS), unemployment stood at 27.1% in Q3 2020, in Q1 2014 — when the stampede happened— it was 10.86%.
Leading issues around unemployment in Nigeria
Conversations around unemployment usually migrate towards one conclusion – there is a lack of jobs. While that is true, it is better viewed as yet another symptom of the many socio-economic issues that plague Nigeria.
The high unemployment rate leads to an oversupply of applicants for the few available jobs. A recent study by ROAM Africa, Jobberman's parent company, found that over 2,095 people applied for one opening for a sales representative in Nigeria.
Having too many applicants is a logistical nightmare for hiring managers who have to resort to all kinds of tactics to whittle the numbers down. Some of those tactics end up disqualifying candidates that could have been a good fit.
On the flip side, while having an oversupply of applicants should be good for employers, the reality is far from it. Employers often complain bitterly of the unemployability of many job applicants. The complaints often alternate between a lack of either hard or soft skills – two cogent employee requirements.
So, while many people are applying, recruiters struggle to find qualified candidates for their open positions.
Taking a swing at the unemployment challenge
Understanding Jobberman's approach to tackling unemployment was top of my mind as I spoke to Precious Ajoonu over a call
Precious is Jobberman Nigeria's Head of Youth Engagement and Learning. She resumed her role in February 2020 and has been at the heart of the organisation's project to upskill 5 million young people across Nigeria by 2025.
The project is a part of Mastercard Foundation's Young Africa Works Initiative which seeks to empower young Africans around the continent.
Although the Jobberman soft skills program had started in January 2020, it wouldn't be until July of that year that Jobberman would announce its partnership with Mastercard Foundation to place 3 million young Nigerians in dignified employment by 2025. Although it is still early days, the initiative has already seen some wins and, of course, tribulations.
The company does not presume it will solve Nigeria's unemployment problem single-handedly. A lot of the solutions that can lead to widespread change are only achievable by the public sector.
However, that has not stopped the organisation from setting the ambitious goal of placing 3 million Nigerians in dignified employment by 2025.
While many parties have mooted potential solutions without taking concrete steps, the Nigerian-founded company is taking the bull by the horns and driving the change it wants to see.
Why Jobberman is focusing on soft skills?
Jobberman's primary route to up skilling 5 million Nigerians is through its soft skills program. Like many people, I had the question, "why soft skills?"
To many people, hard skills are the more pressing need. The standard of education in the country is poor. According to the UNDP Education index, Nigeria's educational system ranked 152nd out of 187 countries in 2020. Many graduates leave tertiary institutions unequipped to play a role in the nation's workforce.
There's a lot of work to be done to improve the hard skills that school leavers graduate with. Unfortunately, it is a structural issue that can only be fully dealt with at the very places that produce job applicants – tertiary institutions.
While hard skills are poorly taught and learnt in Nigerian educational institutions, soft skills are non-existent. They are rarely included in the students' curriculum. Despite being an equally important part of the make-up of every workplace, soft skills are treated with a kind of levity that borders on scorn.
Perhaps it is because they are intangible. How do you prove upfront that you have emotional intelligence? In a culture that values "action," it's understandable how soft skills can be undervalued.
For-profit organisations, however, are a different kind of beast. As companies try to keep up with global workplace trends and best practices, the need for soft skills continues to rise.
Soft skills shape the individual and communal experience in the workplace. They include how you work, how you interact with colleagues, and how you solve challenges in the workplace.
Having great soft skills is often the difference between being a skilled worker or an outstanding employee. It improves both the quality of the work done and the workplace culture.
Also, it is easier and faster to upskill people's soft skills than their hard skills. Soft skills can be picked up in a few weeks; hard skills can take years to master.
Nigerian higher institutions produce nearly 600,000 graduates every year. It is a more attainable goal to better these graduates' soft skills than spend a couple of years trying to improve hard skills.
Finally, soft skills are constantly ranking higher in employers' criteria as they are seen as the most important skills for the workforce of the future. Of the ten skills in the World Economic Forum's skills of the future, eight are soft skills.  Of those eight, six are reasonably covered within Jobberman's soft skills programme. Those six are:
Emotional intelligence
Personal effectiveness
Effective communication
Teamwork
Creativity & Innovation
Critical Thinking & Problem Solving
Starting out the soft skills training
Teaching soft skills might be easier than hard skills, but it has not, by any means, been a walk-in-the-park for the job-listing company.
The classes would start out in person with Precious and some of her co-workers teaching basic soft skills to the participants. The events would sometimes have up to 1000 people in attendance. However, when the COVID-19 pandemic hit, the company had to switch to virtual class.
In May 2020, it experimented with zoom sessions but soon found out they were expensive and impractical as a long term solution. Clashes between the timetables of the facilitators and the students made organising classes a structural nightmare. According to Precious, Jobberman also had to subsidise data costs for over 70% of the early participants.
Seeing as video-conferencing was an unsustainable long-term strategy, the Jobberman team shifted focus to zero-rating the program. This would reduce the cost of operations for the company and the participants' cost of participation – making the program more scalable.
The company had two options: build its platform or seek partnerships with established EdTech organisations that already had the required facilities. The latter option won based on expertise and resources.
Thinkific was the first company Jobberman would partner with. The Canadian based company offers a white-label platform that allows organisations to create courses and deliver them to their audience under their brand name. Thinkific remained the sole supplier of class-hosting technology for Jobberman until its recently announced partnership with Coursera.
Why Jobberman partnered with Coursera
Jobberman's partnership with Coursera is a gamechanger in many ways. For one, it is the first time a Nigerian recruitment company will be partnering with one of the biggest EdTech companies in the world.
As one of the world's foremost EdTech organisations, a partnership with Coursera is a win for Jobberman and participants in the soft skills acquisition program. Coursera is a highly recognisable brand for certifications, especially with foreign employers. Getting a certification from Coursera can help boost the confidence of job seekers taking the soft skills course.
Interestingly, the Jobberman-Coursera soft skills program cannot be accessed from the Coursera website. This is because it is a private offering by Jobberman on Coursera. Filtering participants would have been much more difficult on the Coursera website.
Solving the inequality challenge
One other thing that became apparent during the program is unequal access to the training materials. People who live in rural areas, where mobile network is hard to come by, have difficulties accessing online classes. Some of them are not digitally-savvy enough to access the training, given the necessary tools. Since soft skills are useful across all workforce tiers, Jobberman needed to find a way to reach these people.
To solve this problem, Jobberman has tiered its intakes into three.
Tier One: these job seekers are digitally savvy users that are capable of self-learning. They use virtual platforms like Thinkific and Coursera for their learning.
Tier Two: people that fall in this category have some digital know-how but require assisted learning. They are typically people who have gotten used to traditional learning methods. For those, Jobberman offers a blended learning approach with Telegram support groups where instructors can answer questions.
Tier Three: people with no digital know-how who require low technology learning solutions. For this category, Jobberman is creating a USSD learning solution that should pilot in 2021.
This tiering allows Jobberman to cater to job seekers at different levels of digital exposure.
Dealing with drop-offs
Another issue the company has had to address is a high drop-off rate. Although 100,000+ people have completed the training so far, over 180,000 registrations have been recorded.
Drop-off rates were particularly high in the early days of the training. So, to counter the high drop-offs, Jobberman introduced deadlines on all the platforms. Participants on Coursera have a 2-week deadline to start and finish the training, while users on Thinkific and Telegram have four weeks.
The deadlines were set to incentivise users to complete the courses in the shortest time possible. It appears to have been successful. According to Precious, training completion rates have gone up by almost 30% since the measure was put in place.
Conclusion
The process of upskilling young Nigerians for the workplace has proven to be arduous yet rewarding for the job-listing company. For now, the programme is targeting job seekers in Lagos, Kaduna, and Kano – Nigeria's three most populous states. Whether or not there are plans for expansion into other states is unclear for now.
Between the launch of the Young Africa WorksProject and the interview time, 40,000+ job seekers have already completed the soft skills training. 13,000 young Nigerians have been placed in dignified employment roles, and 31participants from the program have also been recruited as facilitators for Tier 2 learners.
As the company continues to roll out other phases of its initiative, more young Nigerians will get the chance to be upskilled into employable job seekers.