Concept Nova, an Indigenous Information Technology  company has unveiled a range of Internet of Things solutions targeted at boosting the productivity of Entrepreneurs and Corporate Organisations in Nigeria.
Mr Itiekhao Ikpeminogena who is the General Manager of Concept Nova said the solutions were driven by the need to build a local solution that addressed the challenges of high operational cost for start-ups and corporate organisations, while helping them to improve efficiency and productivity.
'Through our solutions, you can reduce, for example, the cost of diesel alone by 50%. This means that if diesel consumption costs the company about N30m per annum, we are then talking of saving up to N15m. That is huge', said Mr. Itiekhao.
He further listed the solutions to be the Vehicle Tracking System, Delivery Management System, Fuel control System and FleeTrak Fleet Management Application.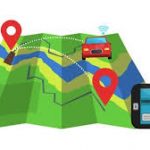 In part, the company's statement read, "Others include Route Management Solution, which allows delivery and service providers build routes, track drivers and stay connected with their fleet activities daily; and the Pool-Automated Request, which helps organisations to have a customisable Uber-like application to help with vehicle request despite location.
"These solutions are all high-tech powered and geared towards giving Organisations total control of their assets to achieve optimum utilisation for Start-ups, Small and Medium- Scale Enterprises and Enterpreneurs."