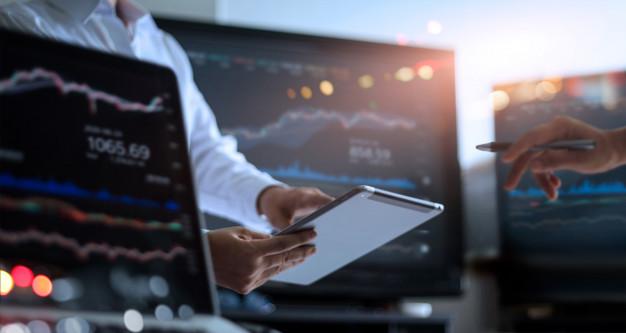 Here are some business trends that businesses might need to keep up with, in 2021 as the effect of the coronavirus continues to linger.
The world in 2020 was quite a tormentor's one with the outbreak of the novel coronavirus, as governments, businesses, and individuals were forced to adapt and adopt new ways and strategies of going about commerce.
Total and partial lockdowns were the order of the day in efforts to curb the effect of the covid-19 virus.
Here are some business trends that businesses might need to keep up with, in 2021 as the effect of the coronavirus continues to linger.
Digitalization
2020 brought about an urgent need for businesses to adapt to a fast-changing business environment. When cities across the country were shut in the early days of the pandemic, physical retailers and all manner of consulting businesses had no choice but to move their business online. Technology enabled them to do that with ease and this will continue to be the trend even as the impact of the coronavirus continues to linger.

Here are some things business owners and managers can do to make their businesses more tech-driven as it continues to influence customer sentiment and choices.  Offer mobile ordering and contactless delivery, add a customer service chatbot to their website, build an eCommerce platform for their products, expand payment options to include digital wallets like barter, Applepay e.t.c. Businesses can also offer virtual services, and create mobile-friendly apps/websites.
Social Commerce
The emergence of social commerce has been accelerated by the coronavirus pandemic, and it is expected that businesses in 2021 continue this trend in order to improve sales. Nigerians over the past twelve months have increased time spent on social media apps and sites like Twitter, Instagram, Tik Tok, and Facebook, making social media marketing an even more potent strategy.

It can be said that a large number of Nigerian online shoppers believe they can get shopping or purchasing ideas/insights from social media. Considering that the majority of the country's population are youth, it is safe to say that younger people are more likely to find shopping inspiration from these platforms.
The advent of online stores/shops on social platforms like Facebook and Instagram with features like shopping tags, product detail page, ads with product tags, and an actual online shop give credence to social commerce and opens opportunities for businesses to sell to a wide range of customers.
Continued expansion of remote working and videoconferencing
During the lockdown, businesses had to look to remote working and videoconferencing to conduct meetings and carry out daily business operations. Especially services business such as news, consulting e.t.c. The lockdown brought about the accelerated boom of zoom a videoconferencing and online meeting platform and with coronavirus still lingering. Businesses are now getting accustomed to not physically meeting to get their work done.

Meanwhile, depending on your type of business, you may need to consider offering remote work options to your employees. This implies that you need to make additional investment in technology and software solutions going forward to ensure that employees can telework.
Financial focus will shift from growth to profitability
As businesses recover from revenue loss and budget cuts in 2020, many business owners and managers are expected to take a conservative approach to their financials in 2021.  Businesses should be focused on operations and take note of where it can optimize its processes to save money and not take on projects or business lines that don't give an immediate positive ROI. Think automation of administrative tasks and outsource tedious services. The goal should be to stay profitable, with focus only on the services or products generating the most revenue.
Alternative financing/payment options
With the emergence of Fintech, loaning is now often conducted online. Business owners or managers can now fill out an application for a loan online, and the bank will determine whether or not the business qualifies for the loan after a review of the online application. And if approved the funds can be received as soon as the next day.
Likewise, contactless payments e.g. no-touch credit and debit card payment or mobile pay for retailers was the in-thing during the lockdown and will continue to be so as the pandemic persists. Contactless payment is definitely a payment option for any small business that is looking to stay in business.