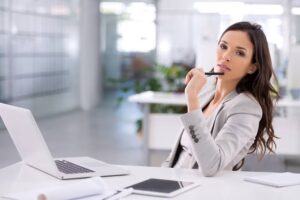 Your first business is going to take everything you've got to make it a success. You'll need your best idea, a strong work ethic, and perseverance for those days where things just don't go your way. But that combo can help you turn your simple idea into an empire. In this article, we're going to share 10 business tips that'll help you launch a successful first business.
1. Build like the Romans 
The Colosseum is 1949 years old. And for the most part it's still fairly intact. The material it was built with was stronger than any concrete we use today. It's beauty is so captivating that millions have flocked to Italy just to look at it in all its glory. The Romans used the best materials, purchased rare marble from other countries, and designed things that were built to last.
But when it comes to building a business, there are many entrepreneurs who build for the short-term. They look at a business as a way to make an extra couple thousand bucks. Instead, they should be building something that'll last for years to come. One of the oldest businesses in the world is based in Japan. Kongo Gumi, a construction company specializing in Buddhist temples, was first launched in 578 AD, making it 1441 years old! Prior to a merger, it had a $70 million annual budget. Focus on building a business with a legacy by doing what you do so often that you do it better than anyone else. Like the Romans, you should focus on high-quality products and like the Japanese you should have a well-defined niche.
2. Choose the right niche
The selection of the niche is where people often realize they've made a mistake. If you go too broad with a general business, you might struggle to know who your audience is. If you're too specific with a barre class socks store, you might find your niche is too narrow. Not only that but there's also a seasonality aspect. For example, if you're obsessed with Christmas, you could build a Christmas business but you might struggle to find customers for your products in February. Another business tip to consider is whether you'll be able to remarket to customers for years to come. For example, if you're selling maternity clothing, women are only pregnant for nine months. After she gives birth, she likely won't be shopping on that store anymore. So when it comes to deciding on a niche, choose a niche that's popular year round (Google Trends can show you how stable a niche is). You'll also want to choose a niche that's popular such as at least hundreds of thousands of monthly searches like fashion, beauty, fitness, or home decor. And finally, a niche that isn't short-term so avoid maternity, weddings, or any niche business you won't be able to build a long-term email list with. Try some unusual business ideas instead!
3. Solve a burning problem
An important business tip for new entrepreneurs is to create a business that solves a problem. If you asked most failed business owners what problem they solved, they either can't answer or the problem they solved wasn't urgent enough. The problem you solve doesn't need to be complicated like curing a disease. It can be simple, such as we help people overcome boredom by providing an entertaining experience. But ultimately, you need to know what you're trying to accomplish with your business. By knowing what burning problem you're solving, you can use that in your marketing to help people understand how you can help them best.
For example, if you sell anti-snoring products, you'll want your ad to show the frustration a snorer can have on a person's sleep. And then showcase your product as the handy solution that'll allow them to sleep through the night again.
4. Obsess over customer needs
One of the biggest sources of conflict in business comes from unmet needs. If a customer doesn't get the service or product they were expecting, their needs won't be met, and they'll feel frustrated. The most important business tip when it comes to managing customer relations is to always empathize with the customer.
When you recognize their frustration as pain from not having their needs met, it's easier not to take the insults they hurl at you, personally. Instead, you can focus on trying to listen to what they say by mirroring the intent behind their words. And eventually, you work on coming to a resolution that meets their needs and leaves your customer feeling heard. By doing this instead of simply giving a refund, you open the doors to building a long-term relationship with them even if they were upset with their first experience with your brand. To learn more about how to do this, you can read Nonviolent Communication: A Language of Life by Marshall B. Rosenberg, PhD.
5. Focus on profit instead of revenue
Most entrepreneurs are obsessed with revenue. "I made $900,000 in eight months," they claim. And you can't help but ask, "Did you really though?" Because digging deeper, you'll often find that profit is much more important than revenue. Sure you made $900,000 in revenue but if your profit after eight months is only $10,000 was it really worth the work? And is that even sustainable? Probably not. Make the switch to transition from thinking about revenue to thinking about profit. The more profit you have, the more money you have to reinvest in your business, employees, and your own success. As an entrepreneur, you get paid last. Your startup costs need to be paid first. So you'll want to make sure you're making more than enough money to treat yourself too. Check out Oberlo's free Profit Margin Calculator to help you earn a profit.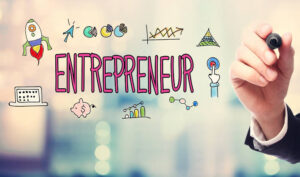 6. Start with a narrow focus first and expand
Amazon didn't start as the everything store. It started as a simple bookstore. And they slowly expanded into toys and other products as time went on to expand their business. That's how you build a general business. One of the most important business tips is to always start with a narrow focus and expand into relevant verticals as you scale. By having a narrow focus, you can build a loyal audience who knows what to expect from you. It also gives you a well-defined audience to make your marketing easier. For example, you can start a women's fashion store.
At first maybe you sell apparel. But eventually you can expand into shoes, jewelry, fashion accessories, or beauty. Or you can go in a different direction and expand into men's fashion and children's fashion. Both types of online stores make sense and have natural vertical complements. Additionally, you can test out one-product store ideas before opening a bigger website. But first, you do should aim to have a big audience and loyal shoppers. You need to know that there'll be demand for the verticals you do eventually expand into.
7. Focus on employee morale
The best boss I've ever had once told me that her secret to building a productive team centered around making her employees happy. And it was true. We celebrated something all the time. On my last day, I literally cried because I didn't want to leave. I only left because I knew I had to step out of my part-time university job and gain more impactful marketing experience. I worked in that role eight years ago and still stay in touch with all my coworkers to this day. That's how long-lasting the impact of employee morale is. Unfortunately, it's often the one thing entrepreneurs fail to focus on. Most first time entrepreneurs try to act like a boss. And literally no employee wants one of those. Your employees want to feel appreciated, heard, and know that they're on the right track. If you find yourself constantly criticizing people for not doing it your way, you'll often find that team performance will drop. The most important business tip when it comes to managing employees is to make them happy. Because if you do that, they'll be more willing to help you hit your company's goals.
8. Start a business that matches your personality
According to serial entrepreneur Naval Ravikant, he believes that product/market fit should actually be founder/product/market fit. Essentially, what that means is no one else could run that business better than you. Ideally, you should start a business that matches your exact skills, experiences, and personality. This goes beyond doing your passion and actually doing what you're destined to do. How can you contribute meaningfully to the world through your business? By doing something that only you can do, you can create a legacy that lasts while making an impact in the world. To sum up this business tip: start the business only you can start.
9. Always be aware of your competitors' moves
Business can be cut-throat. Your competitors will always try to knock you down so that they can remain at the top. While you don't want to obsess over your competitors you do always want to be aware of what they're doing so you can stay ahead of the game. Which products and services do they offer? How do they market their brand? How do they price their products and services? How do they treat their customers? You need to find out every little detail in the early stages so that you know how to compete. If you find they offer a great product but terrible customer support, you can put a bigger emphasis on customer relations.
The goal is to find out what their overarching weaknesses are and make those are your strength while still having a great collection of services and products for your customers. But remember, don't obsess too much over the day to day of your competitors. Your obsession should center around your customers and employees. Make those two groups happy and you're golden.
10. Just do it (even if it isn't perfect)
The last business tip for new entrepreneurs comes from Nike, just do it. And I don't just mean starting it. I mean get out of your head, stop overthinking, stop questioning whether you're making the right call, and just do it. New entrepreneurs can sometimes be well on their way with their business only to have their thoughts cloud their mind. But that only delays your success. Will you make mistakes? You bet.
Will there be challenges? Yup, and you'll need to jump high to get over them. But isn't this what you signed up for? Entrepreneurship is about going all in.
It's about taking big risks so you can live the life you want. The goal isn't to win the award of perfection. The goal is to build a business that helps people solve a problem. And the sooner you can do that, the sooner you can make people's lives better. That's the impact your business can have on someone's life. So the sooner you launch it, the more people you can help.