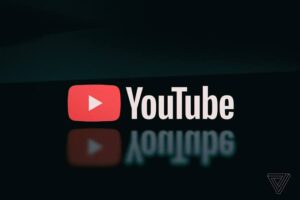 Most internet browsers think of YouTube as a place to waste time watching silly clips or the latest music videos. To others, it is a place to upload and share videos from concerts, a newsworthy event, or even family events with friends online. A smaller group thinks of YouTube as a central part of their online income strategy.
Earning with YouTube is easy, but making big money with the platform can be a challenge. Here is how YouTube ad revenue works and how to get started making money through the platform.
Enable AdSense for YouTube on Your Account
The first two steps in earning online revenue with YouTube is to open an account and turn on account monetization. Enabling monetization requires accepting YouTube's advertising guidelines and connecting to an AdSense account for payment. Enabling ads on your YouTube videos requires agreeing to Google's ad revenue share for YouTube. There is a 45/55 split for all content creators, so Google keeps 45 percent of all YouTube advertising on your videos, and you get the remaining 55 percent.
Upload a Video and Promote
In order to earn revenue on a video, you need to first post videos on your YouTube account. You can create and edit your videos in advance using an editing program such as Adobe (ADBE) Premier or Apple's (AAPL) iMovie, or you can upload a raw video from your phone or computer and use the YouTube video editor. Once your video is online, you need people to watch it. Promote your content on social networks, to family and friends, on blogs, Tumblr (YHOO), and any other possible digital outlet. More views means more money in your pocket.
In 2013, the average cost per thousand (CPM) for YouTube was $7.60. CPM (cost per thousand) is an industry term that represents revenue per thousand views. In 2013, the average income for each YouTube content creator was $7.60 per every thousand views. A video with 500 views would have earned roughly $3.80. A video like Gangnam Style with a billion views would earn $7.8 million. Some videos earn a higher or lower than average rate depending on the video content. Videos containing copyrighted music do not earn revenue for the video creator, and some topics may not attract advertisers. Others have a strong draw from advertisers and drive up the CPM.
If you're having trouble getting views, try to be creative on where you share your videos. Targeting an audience with an interest in your type of content works better than trying to appeal to a general audience, so you may find better results from a Facebook (FB) group, sub-Reddit or forum about the specific topic. Also be sure to set up your individual channel settings so if one video becomes popular visitors can easily find related videos you've created.
Get Paid From AdSense
Once you link your AdSense account to your YouTube account, you will receive credit for each video's monthly revenue. Once you accumulate $100 in earnings, Google will issue a payment to your bank account. You can choose to be paid via direct deposit (not available in all countries) or check—direct deposit is the fastest method and has no fee. If you are located in the United States and earn more than $600 per year, Google will issue a 1099 form. Either way, you are required to pay income tax on your earnings.
The Bottom Line on Earning With YouTube
Individuals and businesses make millions of dollars through YouTube advertising, but there are risks to using a platform controlled by another company. Not only is there a chance that a change in Google's search algorithms could make or break video traffic, but Google also takes a hefty 45 percent cut of revenue from video advertising. Nevertheless, YouTube is a massive platform and is the world's second largest search engine after Google, which includes YouTube videos in search results. If the benefits of reaching YouTube's large audience and having Google handle the most labor-intensive parts of building an advertising network outweigh the costs and risks, this platform is a great resource for turning videos into cash.
Compete Risk Free with $100,000 in Virtual Cash
Put your trading skills to the test with our FREE Stock Simulator. Compete with thousands of Investopedia traders and trade your way to the top! Submit trades in a virtual environment before you start risking your own money. Practice trading strategies so that when you're ready to enter the real market, you've had the practice you need.