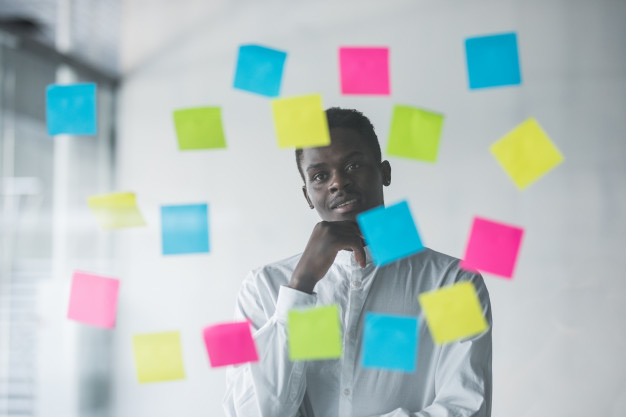 What is "Bootstrappping"?
Bootstrapping which originates from the famous phrase "to pull oneself up by one's own bootstaps" refers to the process of using one's own finances, grit and resourcefulness to build and grow a new company. To bootstrap means building a business out of very little or virtually nothing. Bootstrappers rely on personal income and savings, "sweat equity", lowest possible operating costs, fast inventory turnaround and sometimes a cash only approach to selling.
Most of the world's startups still follow this road to growth, either because there is no alternative available or because of the unmatched control and independence it offers as compared to raising funding from external investors.
However, too many startups have failed because the founders neglected to make informed decisions with their limited funds to utilize their available resources to their full potential. Below are some essential tools that show you how to make the most of what you have for your bootstrapped startup.
BRANDING AND MARKETING
Once you have defined the goals, objectives and mission of your business then you must focus your attention on the branding and marketing of your business. During this part of your startup journey, you must establish your company as a leader in your industry by connecting with influencers and journalists, attracting an audience with your startups compelling story and growing your influence within your market.
SALES AND TRACTION
Sales and traction are needed by startups to bring in revenue and important metrics of success. But how can you regulate sales and traction without burning up too much money in the process?
Below are simple tips to help increase your sales and traction at low cost.
Highlight the benefits and value of your product to your customers instead of just showcasing the features.
Create a blog and develop a strong content marketing strategy to attract more potential users to your company's website.
You can meet your customers remotely instead of in person as this will help you save transportation costs.
Find partners, influencers and other experts in the same industry that can help to promote your product.
Organize giveaways on social media, this would help to increase awareness and boost user engagement.
Some affordable tools to help your bootstrapped startup increase sales and traction include:
SimilarWeb – A useful tool to help you analyze your competitors' traffic and identify growth opportunities.
Google Trends – Follow topics that are currently trending and discover the search trend for any keyword of your choice.
SEMRush – Helps to identify most shared content and key influencers in your market.
STARTUP LEGAL AND IP
Legal work can be cumbersome especially when you're trying to focus on your core product. Being a founder also comes with a multitude of obligations that can be costly to outsource. Luckily, there are many legal resources for bootstrapping startups to bypass lawyers and keep costs low.
Below are solutions to help you avoid a legal nightmare while bootstrapping your startup:
Designate intellectual property to your company early on during the formation of your startup.
Protect and file intellectual property claims from others (patent trolls) with Patents, Copyright and Trademarks.
Choose the correct legal entity carefully to protect liability for your company.
Take care when drafting the terms of use documents for your product or service.
TEAM AND ADVISORS
Part of reducing costs is doing as much as possible by yourself. Outsource critical jobs that can take you away from the core of your operations. Instead, turn to digital technology and learn to maximize the wide assortment of apps and tools at your disposal to perform certain tasks. For instance, develop your business plan and pitch deck with the help of marketing apps to design landing pages for your website. It is also important to find and develop relationships with mentors that are experts in your industry. Mentors who are knowledgeable in the startup process and your specific industry will be helpful in providing valuable feedback on building your team.
NAMING AND POSITION
Naming and positioning your company can seem like an overwhelming task. A name will be the forefront of your company. Eventually it will become synonymous with your products, services or brand. Along with this, you will have to position your company in order to differentiate your products or services from the rest.
Positioning your company helps establish your company's brand in the eyes of the consumer. What makes your company different from your competitors? Create a list of what makes you different. This can help narrow your target market and understand the benefits your company offers that another does not.
What makes your product/service unique? Figure out what makes your company stand out so you can use it as an advantage. Also test your position statement on social media platform to see if you are attracting the right market.
Bootstrapping a startup isn't an easy task, hopefully this article has provided you with the tools, knowledge and motivation you need to successfully bootstrap your company.