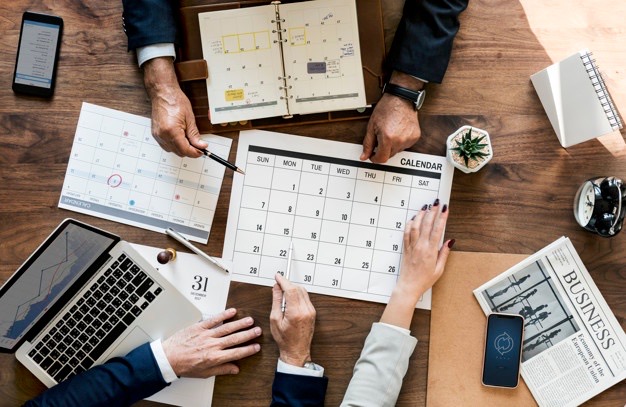 2020 has been a tough and perhaps we could say a life changing year in one way or the other for everyone. The great pandemic definitely hit the economy hard and in so doing has crashed down various businesses in different ways. But it's never too late to bounce back. Keep reading as we would be giving you major tips on how to make a big killing in the last quarter of 2020, take advantage of the "ember" months especially as holiday shopping are bound to begin and turn your business around, shall we?
Below are few tips to guide you to make a big killing in the last quarter of the year.
Examine current sales figures
For you to make a big killing in the last quarter of the year, it is important to take a close look at your current numbers. Update your accounting and compare your current profit and loss statement with last year's or earlier in the year before the pandemic struck. This way you can figure out how much more you would need to earn this year and early next year to meet the targets you'd like to reach.
Focus on month end, rather than quarter end sales
Once you have current sales figures, determine how much more you're projected to make for the year and break that amount up into months and weeks. When you manage sales on a monthly versus quarterly basis, there's a level of accountability and focus that keeps performance aligned with sales goals.
Follow up with unsold customers
One of your best bets for healthy fourth quarter sales is selling to customers you've already vetted and presented with your sales pitch to before.
Make a list of all your unsold prospects from the past year and follow up with them. Start with the most recent because you'll have a better chance of closing with them.
Utilize social media to your business advantage
Organize giveaways and sales using social media. Be as active as possible with the use of relatable tags and marketing strategies. People love free stuff; you can also try to encourage sales by trying to gift your audience. Whatever you do, ensure that you stay engaged with your customers and encourage them to keep coming back for more.
Better product titles, bullet points, search keywords images and short educational/product demonstration videos help create higher visibility. This puts your products ahead of the millions of options yelling for attention and drives customer conversion.
Market and sell existing overstock
You can immediately boost quarter sales by running a promotion on products that have been in less demand than you originally projected.  Instead of just promoting products that you know will definitely sell at this time of the year, also use this opportunity to clear stale inventory or overstock. Even small price discounts at this time of the year will motivate customers to buy practically anything, allowing you an easier time clearing out inventory in those dusty corners of your warehouse.
Add value to your product offerings
Lots of business will discount at this time of the year but the trouble with this tactic is that it trains customers to expect discounts.
Therefore, by giving customers something extra and unique to your business it surprises and delights them and trains them to expect more.
Keep an eye on the new year
It's so easy to focus solely on achieving a "big killing" in the last quarter of the year that you might deplete your product pipeline and find yourself in a tough spot starting quarter one.
Of course you want to close as much business as possible in the last quarter, but also keep an eye on the New Year.  It also useful to think about how your product/service can help your customers start their year strong. That way, you can figure out how to build messages and campaigns around that.
Note that, not everyone receives all the gifts they want so there could be sales immediately after Christmas as people buy items for themselves. The beginning of a New Year is always a great time to take advantage of and make good profit.
Keep your eyes on the price and hope this tips help you achieve all your sales goals and make a big kill for the last quarter of the year.
Good luck!