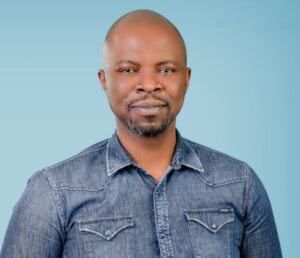 uLesson, the African learning technology platform, has closed a $7.5 million Series A round led by Owl Ventures, with inclusion from existing investors, TLcom Capital  and Founder Collective and participation from new investor LocalGlobe.
Tory Patterson, Managing Director of Owl Ventures, joins the uLesson board, further strengthening the education startup's push to deliver affordable, high-quality and accessible education across Africa using technology.
Having scaled quickly to 1 million app downloads since its launch in March 2020, the funding will be deployed to power uLesson's expansion into Eastern & Southern Africa, as well as secure new talent and build its product development and production infrastructure.
Founded by serial entrepreneur, Sim Shagaya, uLesson curates personalised, curriculum-relevant content via mobile and PC devices for students in the K-7 to K-12 segment across the continent. Students can access the lessons via streaming and SD cards, where they can download and store the content, allowing them to study remotely, removing challenges around internet access limitations and costs.
uLesson's content is originally tailored for Nigeria, Ghana, Sierra Leone, Liberia and Gambia within the K-12 segment and now includes IGCSE curriculum which is relevant for the other markets. The team has to-date produced over 5,000 richly animated video lessons, 30,000 quizzes and tests across senior and junior classes on its Android app that support each country's curriculum.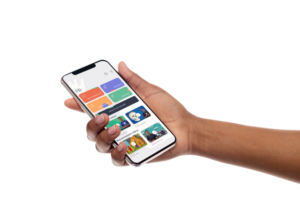 Discussing the Series A, uLesson Founder and CEO, Sim Shagaya says, "Africa is not one place. Different needs, cultures and curricula mean that uLesson has to carefully and deliberately think about how to design products and distribution channels to serve such a vast market. Almost daily we receive emails from families across the continent asking us to make services available to them. And in 2021, we will."
"The appreciation of the importance of education has always been there; the means of delivering digital, relevant education has previously been lacking. We are now witnessing an increased availability of data networks in Africa and with more affordable smartphones and the change in attitudes towards online learning accelerated by COVID-19, the foundations are now in place for an education revolution. At uLesson, we know we have a critical role to play in this 'new normal' and this funding will be crucial in our drive to fill the major gaps in Africa's education system through tech."
Alongside uLesson's expansion into Eastern & Southern Africa, the startup is set to launch a host of new products including a new pan-African primary school library, 1:1 tutoring sessions and Challenge – its new app feature that allows learners to challenge friends to a quiz. The platform has also set its sights on launching an iOS app in the near future.
Tory Patterson, Managing Director of Owl Ventures, the world's largest education-focused VC firm and an investor in leading edtech players such as Byjus, MasterClass, Whitehat Jr and Quizlet, adds "Owl Ventures is honored to be partnering with uLesson for their Series A. The company has quickly grown into the premier platform supporting students in Africa and we are excited to support their global expansion, as they seek to empower students around the world."
"As an investor, it's rare to find a massive, under-served market being addressed by an entrepreneur whose skills are tailor-made for the opportunity," says David Frankel, Managing Partner at Founder Collective and an investor in PillPack, Olo and Coupang. "Sim Shagaya is assembling a world-class team to help realize his vision of a modernized education system for one of the highest potential places in the world today, and we're thrilled to be a part of it."
The raise follows uLesson's initial $3.1 million seed round in November 2019, led by TLcom Capital with participation from the company's Founder and CEO, Sim Shagaya. Ido Sum, Partner at TLcom Capital adds, "Since we partnered with Sim in 2019, uLesson has shown exceptional growth and fully validated our belief in its huge potential. We welcome Owl Ventures and LocalGlobe, as combining their domain expertise from other markets with our local presence and expertise, we can together further support the company to become a world class EdTech platform."
Suzanne Ashman, Partner at LocalGlobe, also states, "We are thrilled to add uLesson to our emerging portfolio of Africa-based companies. We, like many investors and entrepreneurs, are excited by Africa's future and the potential for a wave of category defining tech companies to emerge in the region. We were hugely impressed by the foundational DNA of uLesson's team in Nigeria. The team has purpose-built the product to make the learning experience significantly more engaging and effective than a large classroom experience. We are delighted to be part of uLesson's journey."